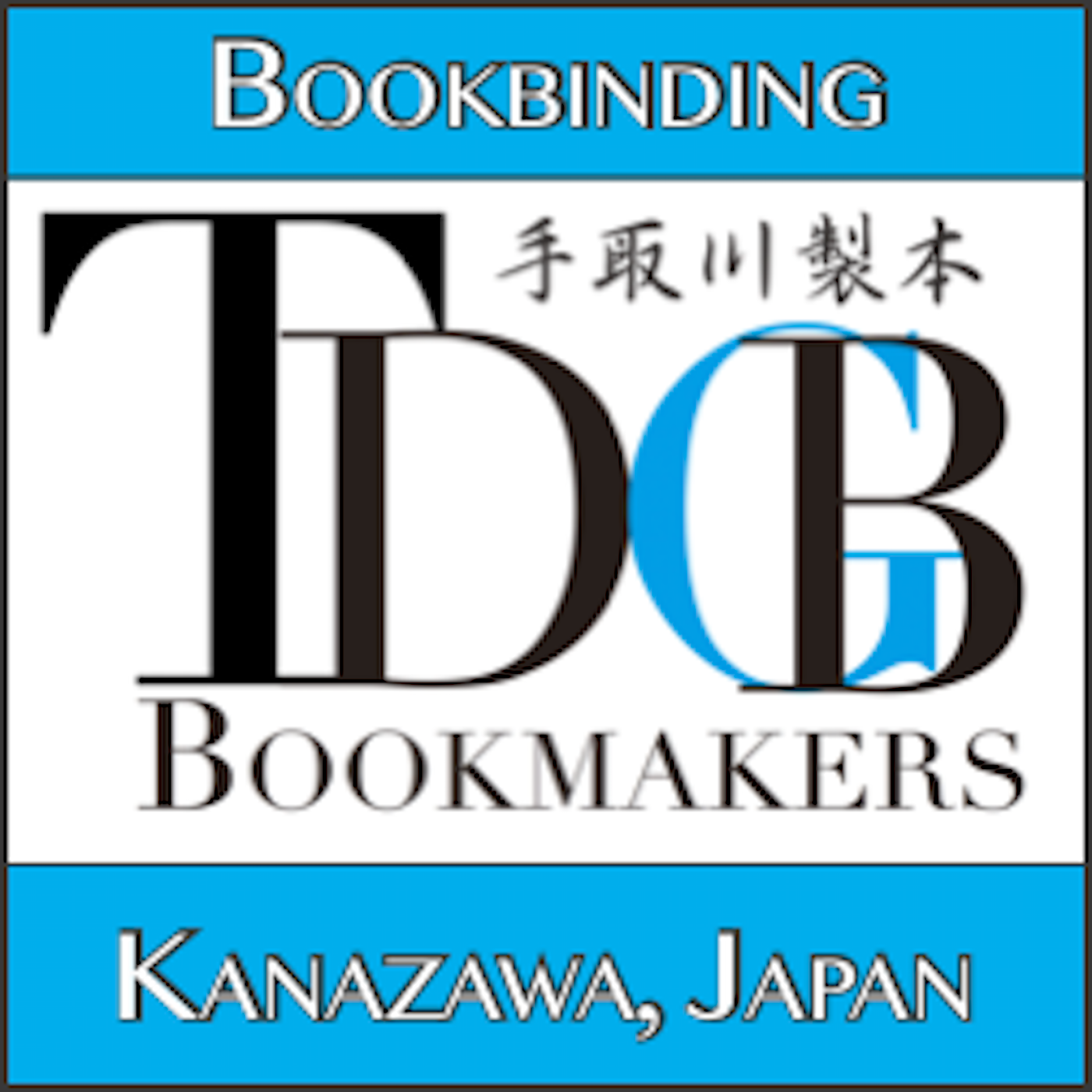 Following my inspiration from Europe, I have experimented with better (?) more creative covers. Things are not going exactly to plan, but that's the point of experimenting. I'm working on adding designs to the backcloth covers that I currently make. This first picture is of bookcloth on bookcloth in geometric design. 
Following that cover, I made several more smaller covers. Not actually covers but experiments in construction. First, I made the
design slightly bigger than the whole I cut in the bookcloth. Then I realized I didn't have to do that, I could just make the design cloth bigger than the hole. 
Here we have the back of another pair of covers. I'm using leftover bits plus a postcard to a Jun Tada exhibition from last year as endpapers. 
However, once I made the design paper slightly bigger than the hole, but bigger, I realized when I ran a bone folder over the cover, the design paper formed an edge around the hole which wasn't what I wanted. I wanted the edge to be in the same shape as the hole. If I make the hole square, no problem. If I wanted a letter or number, it is a problem.
I must continue the experiment and continue improving my art ability (if I actually have any art ability, that is.)
Check out my YouTube channel for two new — and mercifully short (about one to three minutes) — videos about these covers and my two jobs at Tedorigawa Bookmakers.